[biographies] Postgraduate 2011-2012
Eliane Esther Bots
Eliane Esther Bots (The Netherlands, 1986) has a Bachelor in Visual Art/Design and Education, Academy of Visual Arts Utrecht and studied Russian language at the University of Amsterdam. She is experienced in international cooperation. For her work she often travels and works abroad. The last three years especially in Eastern-Europe and Russia where she has attended several artist in residence programs. Eliane Esther Bots is a teacher at the Faculty of Visual Arts and Design, Academy of Visual Arts (Utrecht). She has done several projects in Adult Education and in Secondary School Education and gave lectures.
Her work balances between film, documentary and visual art. Visually she stays close to reality and at the same time she takes the freedom, during filming and editing, to change and adjust the situation, setting and storyline. She mostly works with video and photography. With her work she tells hidden, unexpected and everyday life stories of people and places. She shows the visual cinematic beauty within reality and the daily life surrounding us.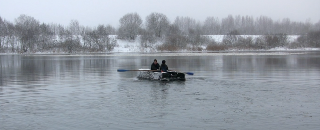 Riccardo Giacconi
Riccardo Giacconi (Italy, 1985) got both his BA and MA at IUAV University of Venezia, Italy. He also studied at UWE, Bristol, and produced his dissertation at New York University, New York. In 2010-2011 he completed a Post-diplôme yearlong residency at Ensba, Lyon, and took part in the Résonance program within the Lyon Biennale 2011. He is one of the artists in residence in Viafarini, Milan, through November 2011. He was selected as a finalist to the Ariane De Rothschild Prize 2011 in Palazzo Reale, Milan, and in he was awarded Best Italian Artist within the Renaissance Arts Prize 2009 at the Italian Cultural Institute, London. In 2007 he co-founded a collective, Blauer Hase, with he edited several publications, such as Furniture Music (2009) and the series Paesaggio (2010 – ongoing).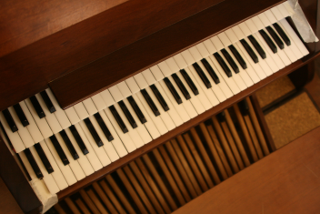 Hugo Hopping (Denmark/Etats-Unis)
Hugo Hopping (USA, 1974) is a visual artist from Los Angeles. He has explored during the last decade, three areas of concern that stemmed from his relationship with conceptual art and art practice : aesthetics and education ; collaborative art production ; and post-medium design and sculpture. In addition, Hugo Hopping has organized and/or co-ordinated international conferences for curators, artists, writers, activists, and academics who are exploring cultural production alternatives in global contemporary art culture. He has exhibited in various group shows and projects. In 2010, Galerie Anne Barrault organized a solo exhibition in Paris and he generated a series of projects for the Danish Royal Theatre in Copenhagen. In 2011, his work can be seen in The Workers a group exhibition at Mass MoCA (North Adams, Massachusetts) and in Speech Objects at Musée de l'objet (Blois, France).
Hugo Hopping has prepared art projects, concerned with the intellectual and political philosophy of American subjectivity, often in collaboration with the American historian Jeffrey C. Stewart. In Los Angeles, he founded ESL, Esthetics as a second language with Nate Harrison and Mario Garcia Torres as an informal peer review curatorial project. In 2008 he became the first AIR, Artist Research Initiative artist-in-residence and the James Smith Lecturer through the Department of Black Studies, at the University of California, at Santa Barbara. He has been based in Europe since 2010 and has established The Winter Office as a work group which has been organized for production and curatorial projects, and is actively commissioning collaboration initiatives that define the intersection between art, architecture, and design. Currently based in Copenhagen, Denmark.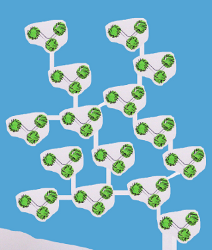 Jurga Zabukaite
Jurga Zabukaite has finished MA program of Contemporary Sculpture in Vilnius Academy of Arts, Lithuania. She uses cinematographic medium as an instrument of artistic practice and works with 16 mm film mostly. Her focus is on body as an object and subject in time and space as well as projections and reflections. She has gained filming practice continuously cooperating with experimental film gallery RE:VOIR in Paris. Currently she makes short narrative films integrating them with conceptual inter-media projects. She is using common recognizable elements and symbols in unprecedented situations where the viewer is confronted with the conditioning of his own perception and has to reconsider his biased position.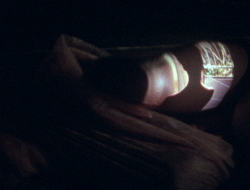 Lucia Aspesi
Lucia Aspesi (Italy). After a Bachelor degree in Visual Art and Design at IUAV – University of Venice, Lucia Aspesi obtained the Fine Art Master at Central Saint Martins College of Arts and Design in London. In 2010-11 she was selected for the post-diplôme "Document et art contemporain" at ÉESI. Currently she works between Italy and France for a research project on the Italian Expanded Cinema.