POST-GRADUATE PROGRAM, DOCUMENT & CONTEMPORARY ART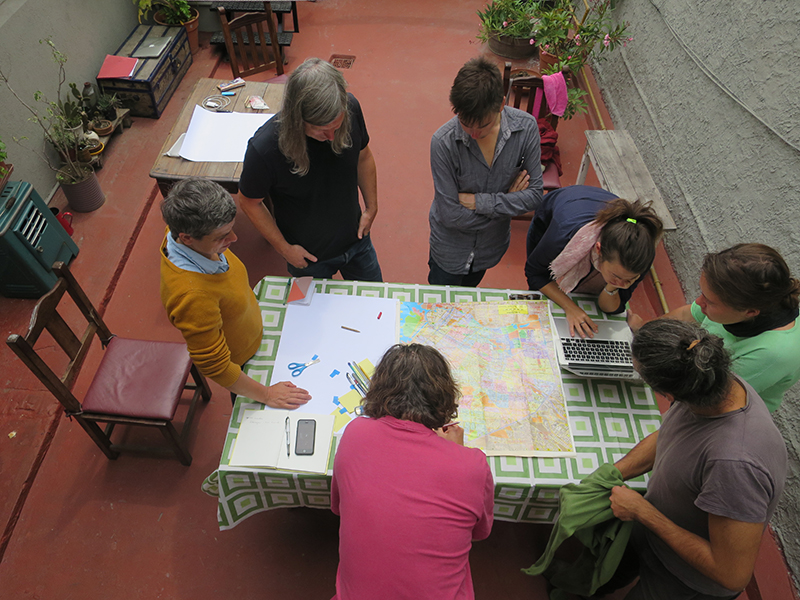 Presentation of the program
Founded in 2010 at the initiative of the European School of Visual Arts, the post-graduate program, Document & contemporary art, became a degree-granting research program in 2014, awarding a PhD-level DSRA (Diplôme Supérieur de Recherche en Art), in partnership with the École nationale supérieure d'art de Bourges. This experimental research program places equal emphasis on collective and individual research agendas.
The program is open to young art or film practitioners, curators and theorists seeking to prolong their studies through a three-year, doctoral-level program, irrespective of media or technique. Participants are expected to follow the program's collective activities and to undertake individual research integrating artistic production and theoretical reflexion. Individual research projects must be validated by a committee made up of the academic advisory team and an external assessor at the end of the first year. Successful completion of the three-year program enables participants to obtain a PhD-level Degree in artistic research (DSRA).
The program is by nature nomadic, displacement being a conscious methodological choice. Its activities are condensed into once-monthly meetings of one week, held in different cities (Paris, Buenos Aires, Bourges, Poitiers, Angoulême, Belgrade...). For these meetings, the program functions as a seminar, inviting artists, theorists, curators, activists, etc. Participants are required to attend the collective research seminars and to engage in a regular writing practice in the form of reports and correspondence. An annual publication provides an account of the program's activities by bringing together writing and other work from the participating artists and invited guests.
The program recruits internationally. Principal working languages are English, French and Spanish.
http://documentetartcontemporain.eesi.eu/
Manifesto for an approach to art-informed research
Proposition for a collective discussion
/The program asserts its nomadic character through its mode of operation, its status and its worldview, practising artistic research, understood as a tool for action and a probe for investigating worlds.
/Its research agenda is by its very definition collective. Each member of the group is constituted as a practitioner without any distinction as to their role. Our practice is carried out on the 1:1 scale : we do not "perform" our experiences, but engage in mapping with our feet.
/A conceptual node, redefined each year, underpins the collective thought process, repurposing the conceptual nodes of previous years to new ends, thus ensuring both the continuity and dynamic of the collective process (metamorphosis without abandonment).
/Our work thus develops through methodological slippage. This methodology favours the migration of bodies and of concepts that is inherent to any research practice. For a key corollary of such a practice is to transport us elsewhere. The work is sown and spread by affinities and by contagions.
/The program wagers on fostering the erotetic dimension in everyone, — that is, on cultivating forms of questioning based on desires, the imagination, memory and affect, without by any means neglecting the properly speculative dimension.
/The program operates by orchestrating a dialogue of multiple voices, mindful of both instituted knowledge and subaltern or little recognized modes of knowledge. We emphasize the significance of "incidental" knowledge (arising unintentionally).
/The year is made up of moments, taking the form of meetings, travel, discussions and screenings, which are articulated conceptually in order to augment their heuristic potential. The moments are by turn instituant and destituant.
/The program develops an ecosophy founded on the free usership of all modes of knowledge, challenging all forms of possessive individualism, above all the institutions of authorship and spectatorship. The idea is to experiment with a mode of operating in common, seeking to bring about the emergence of a condividuality through the denaturalization and the deactivation of the individual. Divided, together.
/By actively practising theory, the collective becomes at once object and method. It is only through the collective mobilization of different systems of knowing that one arrives at new modes of knowledge and the collective recomposition of forms and desires.
/The program cultivates instituant processes even as it values instituted forms of knowledge as moments of condensation, necessary to sustaining research over time. The program's annual journal, Les Cahiers du DSRA, is exemplary of such a form, as are the group's exhibitions, writings and evaluation processes themselves.
/In parallel to the activities undertaken collectively, the practitioners carry out more personal research projects, integrating artistic production and theoretical reflexion. The individual research project leads, after successfully completing three years in the program, to the granting of a PhD-level Diplôme Supérieur de Recherche en Art (DSRA). Les Cahiers du DSRA, published at the end of each annual session, corroborate and expand the program's activities, bringing together the participants' work with contributions from invited guests.
/In this way the program ensures the rigour of the research undertaken. Our exigence, like our success, entails no consecration.
/Each year the program establishes ties with a variety of institutional interlocutors and other actors engaged in different fields — not necessarily linked to art — with whom it creates partnerships. Beginning this year, the direction has become bicorporal (and not merely bicephalous).
/Going forward, it is the vocation of this manifesto to be discussed and re-elaborated within the group.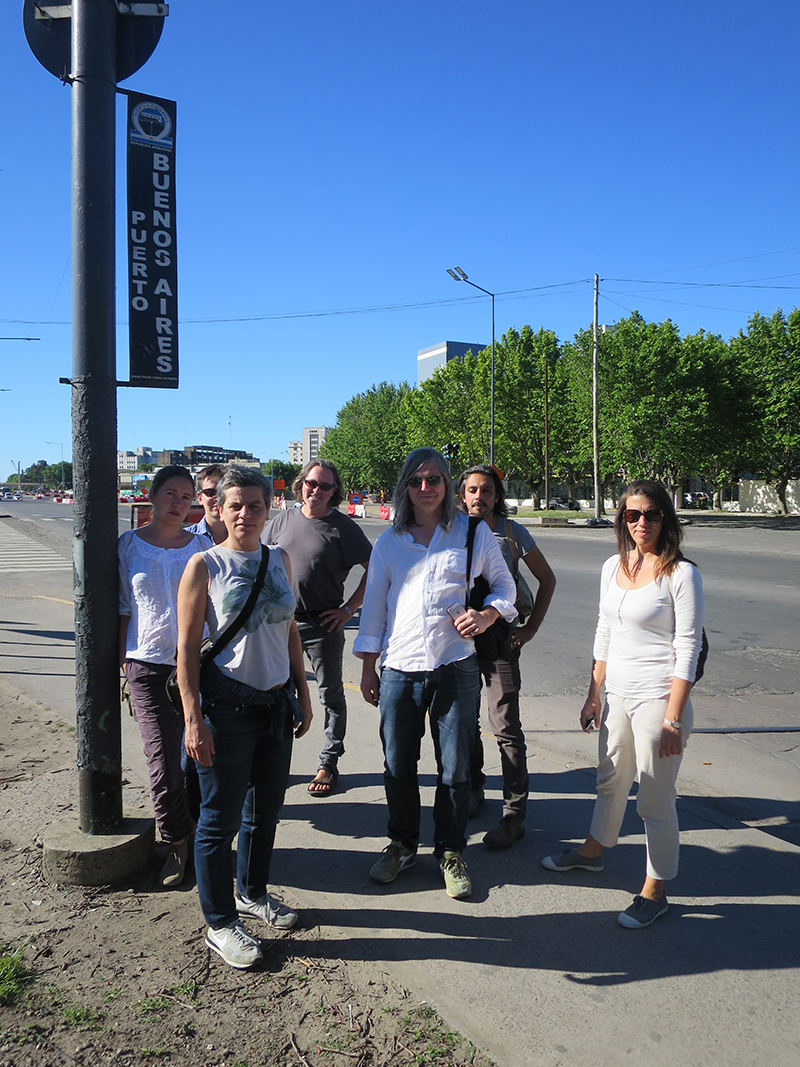 Conceptual Node for 2017-18
"Damn the Dams" [Barrages] has often been mobilized by indigenous and environmental activist groups worldwide in their struggles against mega dam projects that have drastically modified ecosystems and landscapes. Dams are inherently ambivalent structures, engendering new ecosystems at the cost of destroying older ones. Following a year of questioning the figure of the dam as both a physical and metaphorical construct, the imperative "damn-the-dams" - graphically rendered in French as [Barrages] - opens up to a profusion of other possible forms and forces, in their political and ecological dimensions. What lies beyond the dam, literally and metaphorically ? This is the starting point for the research which will be carried out over the course of 2017-18.
Researchers 2017-18
Louise Deltrieux works and lives between different ecosystems. Her practice operates like an interstellar vessel travelling from constellation to constellation : from primatology to psychiatry, through politics, the domestication of beings, intimacy, habitat, habitus, activism, affect and its effects. She works with being in the world, in oneself and in others.
—
Thomas Guillot. His propositions, like a kind of living and lived scenario, take the form of constellations of documentary films, notules, analects, archives, still images, places of memory, that are shared in a confidential way and taken up under new titles, a kind of permanent incompletion of lines of errancy or desire. He is a graduate of Paris Sorbonne University, ENSA Bourges and the Fresnoy. Penelope Factory's latest installation is a mounting console for which he delivers a set of rushes, film journals, and other material, weaving an infinite film and unfinished draft.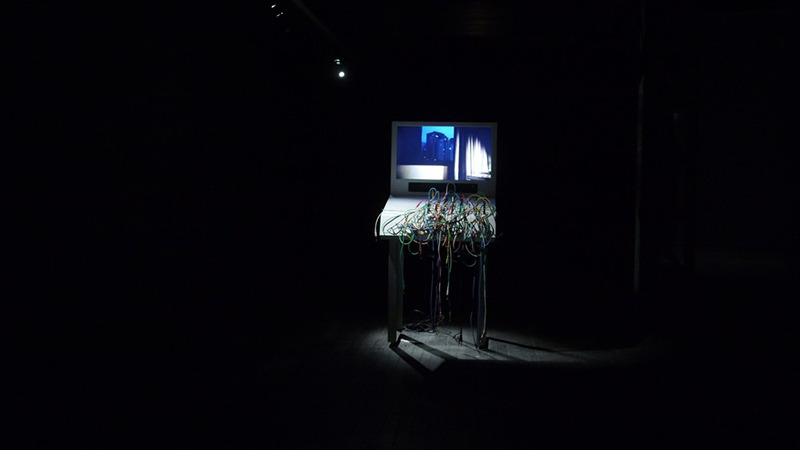 —
Matteo Locci is a multimedia researcher with an architectural background currently enjoying the complexities of collectively generated art projects with his group ATI suffix (atisuffix.net). A contaminated contaminator, his projects are always open and co-directed by the circumstances, contexts, people and communities encountered. Throughout the years he has developed politically charged work while pursuing a genuine need for provocation, rapture and social change.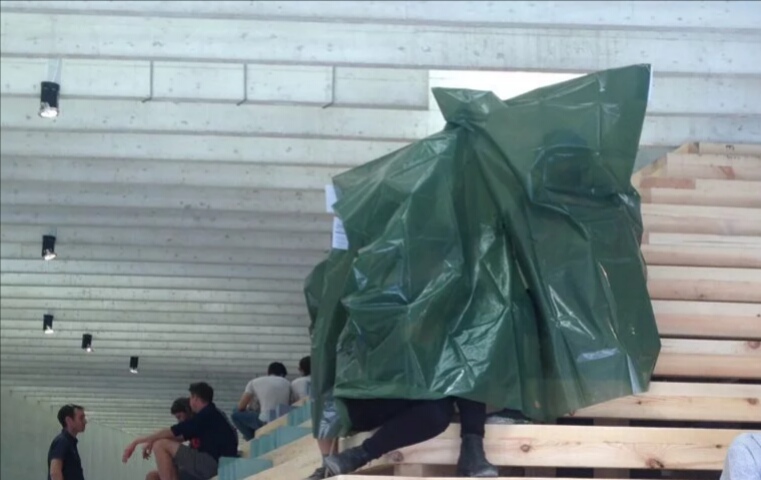 —
Anna Romanenko is a visual artist and performer with a background in theater. She works collectively and in situ. Her long term research-oriented projects occasionally take the form of installations, lecture performances and books. Anna is a fellow in the Studio Programme for Art, Architecture and Theory at Künstlerhaus Stuttgart and founding member of the Publishing House for Handbooks (www.verlagfuerhandbuecher.de).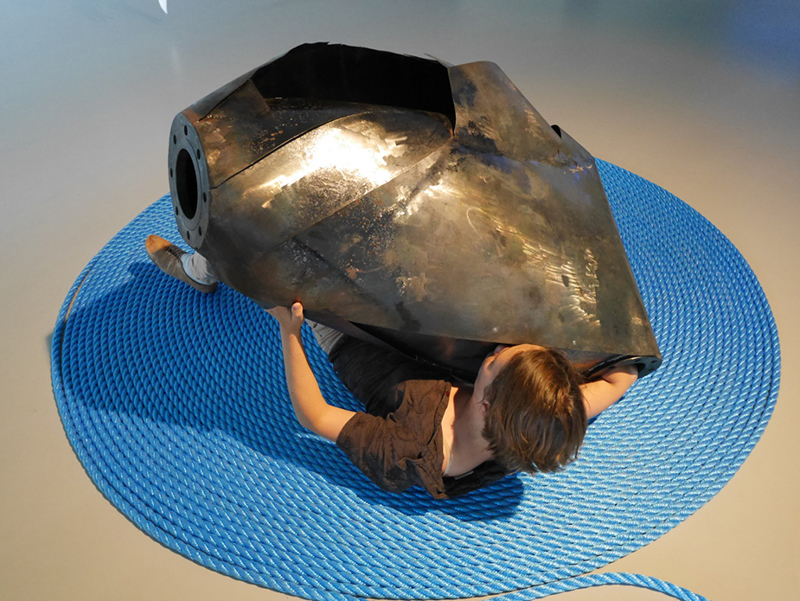 —
Asli Seven is an independent curator and writer based between Istanbul and Paris. Her current research and curatorial projects focus on fieldwork and landscape practices as components of artistic research with an emphasis on collaboration and improvisation. She is a member of AICA and a collaborator with Independent Curators International.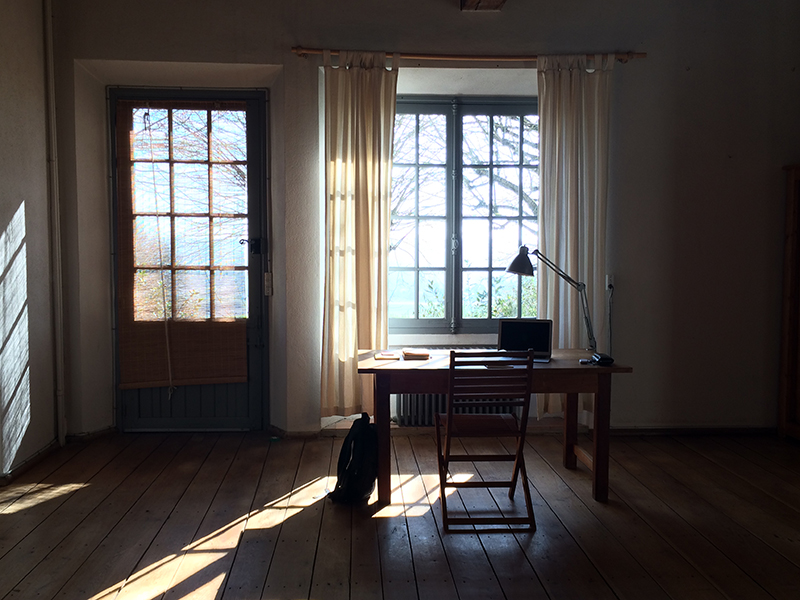 Faculty
Mabel Tapia – Stephen Wright (Programme co-directors)
Research advisors :
Andreas Maria Fohr, artist, professor at ENSA Bourges
Virginie Yassef, artist, professor at ÉESI
Aurélien Bambagioni, artist, professor at ÉESI
Arnaud Deshayes, artist, professor at the ENSA Bourges
Ferenc Gróf, artist, professor at ENSA Bourges